Beginner Pole 2
This class is taught by: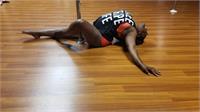 Having a passion for trying new things, Deja came into the Dakini Movement studio over 6 years ago. She decided to take on teaching at our studio in order to help further Dakini's message of inclusion and female empowerment. She likes to think of herself as more of a "coach" rather than a "teacher", and loves helping women discover the beauty in their individual bodies.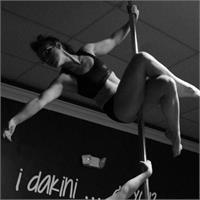 Amy began dancing when she was 5, and has been trained in ballet, tap, swing, and color guard. When she stumbled upon Dakini in January 2013, she fell in love. Pole dancing was a new form of movement, expression, and strength to help her heal, de-stress, and grow. After competing in pole dancing three times, and winning once, Amy decided to retire, and focus on the benefits pole dance provides for her. Having traveled all over the world, Amy loves to call the Dakini studio her home, and always returns to teach her passion of pole dance.She became a teacher to help facilitate confidence and growth within the women of the studio. She loves the strength, creativity, support, and freedom of expression that the women of Dakini cultivate.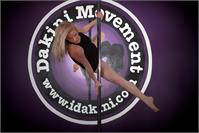 Explore variations of basic spins and transitions, and take your practice to the next level with Inversions! Class runs for 60 minutes. While this class is open to everyone, we do recommend taking Beginner Pole 1 first. Check with your instructor to see when you are ready to move on. Pay with your Groupon, or Signature Package or Contract
Upcoming classes: