Storytelling
This class is taught by: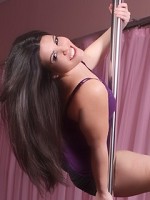 Dakini Sensual Movement was created by Jeanine Caparoso. She is a passionate and lifelong student of many different styles of dance and yoga. As a yoga instructor, Jeanine began learning about the Dakini, and was inspired by the ancient texts that speak of the power of feminine energy. Jeanine was also an instructor for the renowned pole fitness company, S Factor, where she studied the art of pole dancing. With an insatiable appetite for pole movement and dance, Jeanine practiced with world champions, and continues to be inspired by aerial acrobatics. Jeanine developed Dakini as a way to share the empowerment of sensual movement and has helped scores of women celebrate their femininity is a fun, safe, and empowering way.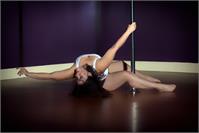 An improvisation class where you can let your mind and body run wild! Change and challenge your movement with fun activities and exciting assignments. Class runs for 90 minutes. Pay with your contract or package.
Upcoming classes: