Open Pole
This class is taught by: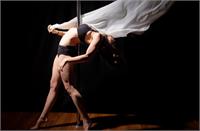 Julia was introduced to Dakini by her mother, who is also an active member of the community. Though she did not have a dance or gymnastics background, she took to Dakini immediately. Throughout the past 6 years she has evolved her practice, exploring her movement and pushing her boundaries (and has earned a few battle scars to show for it!). Pole fulfills her physically through all the strength she has gained and also creatively through learning all the new tricks that are invented daily. She loves the freedom that pole encourages and has found a second home with her Dakini family. Julia is currently a substitute teacher for our Dakini Movement team.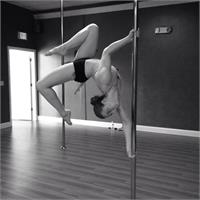 Sydney started her Dakini journey at Onyx Mind Body in 2010 and fell in love with it after her first class and continues to love it even more as her journey continues. As a child, Sydney practiced gymnastics non-competitively up until the end of high school when she decided she was stuck in a rut with her practice. While looking for another experience to channel that energy and remain active, she found Dakini Aerial Movement. The movement was everything she had been hoping for and more. Through Dakini, Sydney found a true passion for a movement and for teaching and is thrilled to be able to share this passion with other women and lead them through their own exhilarating Dakini journey.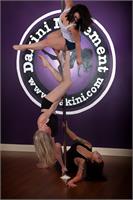 Best suited for seasoned practitioners. This workshop style class gives you the opportunity to use the space to practice techniques, as well as get input from others.
Upcoming classes: