Beginner Pole 1
This class is taught by: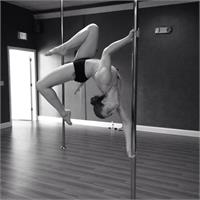 Sydney started her Dakini journey at Onyx Mind Body in 2010 and fell in love with it after her first class and continues to love it even more as her journey continues. As a child, Sydney practiced gymnastics non-competitively up until the end of high school when she decided she was stuck in a rut with her practice. While looking for another experience to channel that energy and remain active, she found Dakini Aerial Movement. The movement was everything she had been hoping for and more. Through Dakini, Sydney found a true passion for a movement and for teaching and is thrilled to be able to share this passion with other women and lead them through their own exhilarating Dakini journey.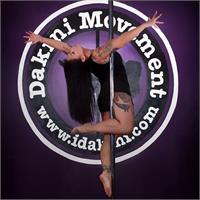 Crystal found Dakini Movement and its' wonderful community of women while searching for a different way to exercise that could sustain her interest for longer than few months at a time. She started her pole dancing and fitness journey in March of 2013 through a Dakini Movement Introductory class. After watching the 2 instructors' demo dance during the intro class, she was hooked immediately. Throughout her practice, she has learned to love and cherish her body for what it can do and not focus so much on how it looks. She also has gained greater appreciation for her own femininity and sensuality through Dakini movement. Thus far, she has competed in 4 pole competitions and have won gold, silver, and bronze medals in various categories. Enthusiastic about pole dancing from day one, Crystal eventually decided to become an instructor at Dakini Movement Studio in 2016 so that she can share the love she has for the movement with other people. She is grateful to be a part of Dakini Movement's community of loving, kind, and supportive women and is looking forward to seeing you in one of her classes.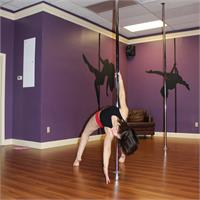 Feeling a little bored and needing something different in life, Christine signed up for a Dakini class back in February of 2010 and has been here ever since! Like many people, she was curious about pole dancing in general, as well as getting tired of the monotonous gym routine. She was looking for a fitness program that was going to be motivating and keep her interest. Dakini Sensual Movement was just that and so much more! The classes are physically challenging for all levels of fitness, yet fun. Dakini also brought her a level of self-acceptance by giving her the confidence to embrace her sensual side, have a more positive outlook on her physical appearance and become comfortable in her own skin. Christine is excited to be teaching classes at Dakini because she knows there are many woman out there looking for something more motivating, challenging, and, maybe most of all, rewarding! Christine welcomes the opportunity to introduce you to Dakini's world of sensual movement, and start you on your own journey....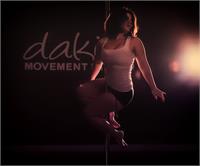 Learn the basic techniques of pole dancing. Includes: spins, climbs, inversions, transitional moves, and floor work. The class runs for 60 minutes, and is appropriate for absolute beginners, those who are new to pole, and those looking to refresh basic techniques. Pay with your Groupon or Beginner Package. For a limited time Signature contracts and packages can be used as payment as well. Preregister. Space is limited.
Upcoming classes: