Deep Stretch & Core Conditioning
This class is taught by: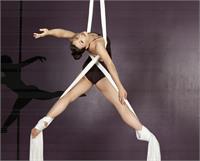 Guinevere started her dancing days in Michigan, in a little parks and rec ballet class. She immediately realized her passion for movement, music, and expression. Since then, nothing has been able to keep her from following her dream of sharing her passion for the performing arts. She has studied ballet, pointe, jazz, tap, modern, ballroom, aerial acrobatics (fabric, lyra, hammock and partnering). Throughout her professional career she has enjoyed teaching and performing, dance and aerial acrobatics, nationally and internationally. Some of her favorite performances include dancing and singing in Dragon Tales Live (National Tour), dancing in Body & Soul (Europen tour for the U.S. Marines), and performing aerial acrobatics with/for the following celebrities: Usher, Lady Gaga, Flo Rida, Fabolous, T-Pain, Rob Base, DJ Grand Master Flash, DJ Irene, and Mayor Bloomberg. Ms. DiPiazza is also the founder and Artistic Director of Aerial Acrobat Entertainment, a cirque-style performance company base out of New York City.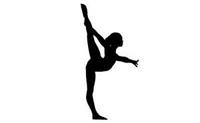 Increase flexibility and core strength while improving mind-body connection, coordination and control. There will be a strong emphasis on discovering and connecting with your core, posture/alignment and injury prevention. This class is for every age and skill level.
90 Minutes - For members only or pay $35 drop in rate
Upcoming classes: